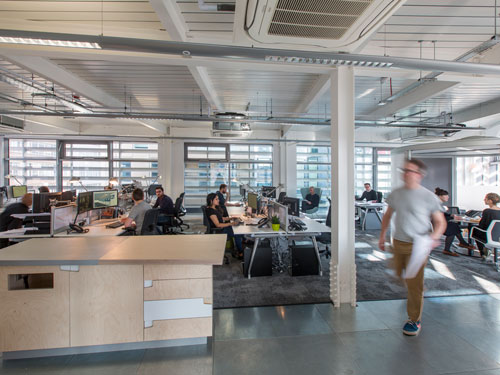 LOM is looking for recently qualified architects/Part-II qualified assistants and a graphic designer to join its friendly studio in Shoreditch, London.
LOM is an AJ100 practice with a wide-ranging and high-quality portfolio, including major new build architectural projects, workplace design and strategy, retail design and design for education. We work both in the UK and overseas, with projects currently underway in Dubai, Oman, Ghana and the Dominican Republic.
The practice is young, friendly and collaborative, with regular social events and a great studio space located in central Shoreditch.
Architects/Part-II assistants
We have vacancies for several talented and hardworking designers to support our work on a range of high profile new-build and refurbishment projects across the UK, and overseas.
The successful candidates will have a strong mix of design, technical and communication skills, with the ability to work on projects at all stages. Some experience in practice is essential, together with a good working knowledge of Autocad, Revit, SketchUp and Adobe Creative Suite.
Graphic designer
The role will include developing new marketing material for print, digital and web communication, working with photographers to document projects, supporting the production of bids and brochures, and maintaining and developing our website. It will also include supporting our design teams with concepts and detail designs for signage, wayfinding and environmental graphics as part of our project work.
The successful candidate will have a comprehensive knowledge of key graphic design tools including Indesign, Illustrator, Photoshop and WordPress, and a passion for using graphics to communicate and enrich architectural projects. Relevant professional experience in a design or architecture studio would be preferred, together with experience of print production and marketing communications.
Salaries and benefits
Salaries are competitive and dependent on experience. We offer benefits including discounted gym membership, support for training, a company pension scheme and an annual bonus.
How to apply
If you are interested in joining us, please send a short CV and examples of your work to mail@lom-fdp.com.