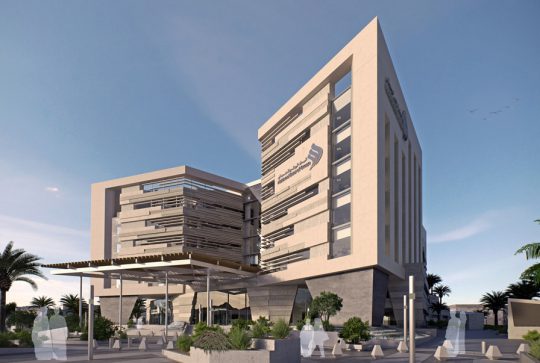 The NLA's new exhibition London: Design Capital, explores the global reach of London's built environment industries, and includes international projects by LOM architecture and design currently under construction in Dubai and Muscat.
London is home to the world's foremost architects, engineers and urban planners. Its skills in architectural design, engineering, construction, placemaking and consultancy are exported around the globe, from redeveloping European cities to emerging Asian markets. London: Design Capital showcases the work currently being carried out by London-based consultancies in global markets, across 65 countries, from masterplans through to individual schemes.
This exhibition is the outcome of a new NLA Insight Study. Roundtables, viewpoints and interviews, as well as a survey of the NLA membership of over 500 organisations, have been combined with a call out for projects to produce this piece of research. A two-month programme of events taking place for the duration of the exhibition will further explore key themes, forming a core part of the NLA International Dialogues programme.
This exhibition is part of the London Festival of Architecture 2017