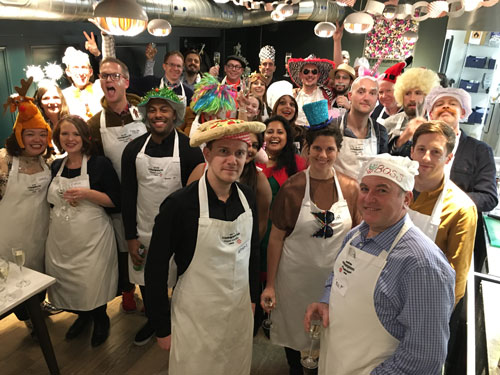 Tagliatelle, turkey and tartlets were the tasty treats that we learnt to make at the Underground Cookery School for our annual Christmas party.
Bedecked in our Secret Santa best we made pasta by hand, battered a ballotine and piped our patisserie under the expert guidance of the school's top chefs.
Our delicious three course meal was served by the experienced front of house team who kept the drinks flowing throughout the evening, leaving us to sit back and relax. They even did the washing up so we could concentrate on having fun and devouring the amazing banquet we had just created.
Thank you to the Underground Cookery School who made it such a fun event.