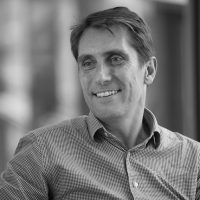 Richard Hutchinson, director of LOM, will speak at Leaders in Design MENA, an interiors summit hosted by International Business Council, in Dubai on 15 and 16 November 2015.
Alongside representatives from other workplace specialists, Richard is part of a panel discussing Office Space Evolution. They will consider how office design has evolved as companies strive to increase collaboration and integrate the latest technology in their workplaces.
Richard currently leads a team supporting HSBC's Global Workplace Standard development. He has been responsible for a number of their workplace schemes, new concepts and special projects including their Irish head office at Grand Canal Square, Dublin. He has also overseen major workplace projects for Reed Business Information (awarded best small project by BIFM), Burgan Bank, Direct Line and Liverpool Victoria.
Held at the Ritz-Carlton Leaders in Design MENA is a key meeting place for design professionals from the Middle East and North Africa region to discuss the latest global market trends. The interior design and fit-out industry is flourishing in the GCC as demand for new hotels, retail spaces, commercial real estate, schools and hospitals continue to grow, cementing the region as one of the fastest growing in the world.
If you are attending Leaders in Design MENA and would like to meet Richard, or have a workplace project you would like to discuss, please contact:
+44 (0)20 8444 2999
mail@lom-fdp.com