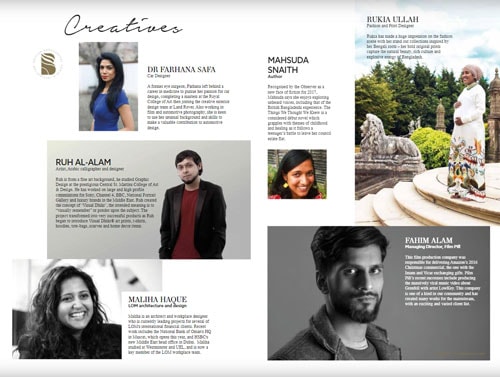 Maliha Haque, an architect and with LOM for over 10 years, has been recognised in the British Bangladeshi Power & Inspiration annual list of 100 influential British Bangladeshis. The list, announced on 28 March 2018, is a celebration of leading figures who are helping shape Britain for the better with their ideas, example, talent and success.
Maliha is an architect and workplace designer who is currently leading projects for several of LOM's international financial clients. Recent work includes the National Bank of Oman's headquarters in Muscat, and HSBC's new Middle East head office in Dubai. Maliha studied at Westminster and University of East London (UEL) and is a key member of our workplace team. When she's not designing workplaces she is inspiring the next generation of architects through her educational voluntary work with Open-City, The Stephen Lawrence Building Futures Programme and as an architectural tutor for UEL.
See the full British Bangladeshi Power & Inspiration list 2018.