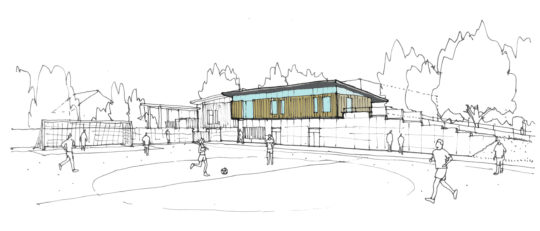 We have recently designed a new extension to the successful Cedars Youth and Community Centre, originally delivered by LOM in 2012.
The nearly 200 sqm extension will enhance the existing building by providing new meeting and activity spaces. The new facilities will further strengthen Watford FC and Harrow Council's ambitions to deliver first class youth services, and the wider community will benefit from better spaces for social, learning and sports events.
The extension has been designed to further improve access, and to add to the original building's design ethos of flexible spaces, scale, appearance and sustainability.
Work is now underway on site and is expected to complete by the end of 2018.