The era of distributed working is here. LOM director Simon Marett looks at how we should define the new purpose of the workplace, and why it will be better for both businesses and staff.
---
The purpose of the office may have radically changed, but the need for a well-designed and truly functional office has not.
This current crash course in working from home has exposed the truth that a successful business and a successful career doesn't need to revolve around the rush hour and eight hours tied to the same desk.
When designing a functional workplace we always have three main considerations in mind: how can we most effectively use the available footprint? How can we best encapsulate the business's brand and culture? And how can we make sure that this space enhances productivity and wellbeing?
These questions have not been altered by COVID-19, but the solutions have.  We have all been pushed by necessity towards an exciting future where offices are less about desks and hardware, and are not where most of a business spends most of its time.  Instead, the function of these offices is now to be a hub – the core of a dispersed working system – and this means a change in how we look at the three drivers above.
Take productivity, for example.  The recent home working period has shown businesses that their fears of staff glued to Netflix during the working day are unfounded, and some aspects of working life have even been potentially improved by the switch to remote working.  But any successful business relies on creative thinking and collaboration to compete and stay ahead of the curve, and an environment of spontaneous collaboration is much harder to recreate alone in your spare bedroom.
So when offices are re-opened, this is where the functional focus needs to be.  Give people the freedom to escape the 9-to-5, but make your office worth visiting: a dynamic, inspiring, attractive and motivating space that keeps that intangible sense of 'work mode'.  This will feel like a more natural way to work.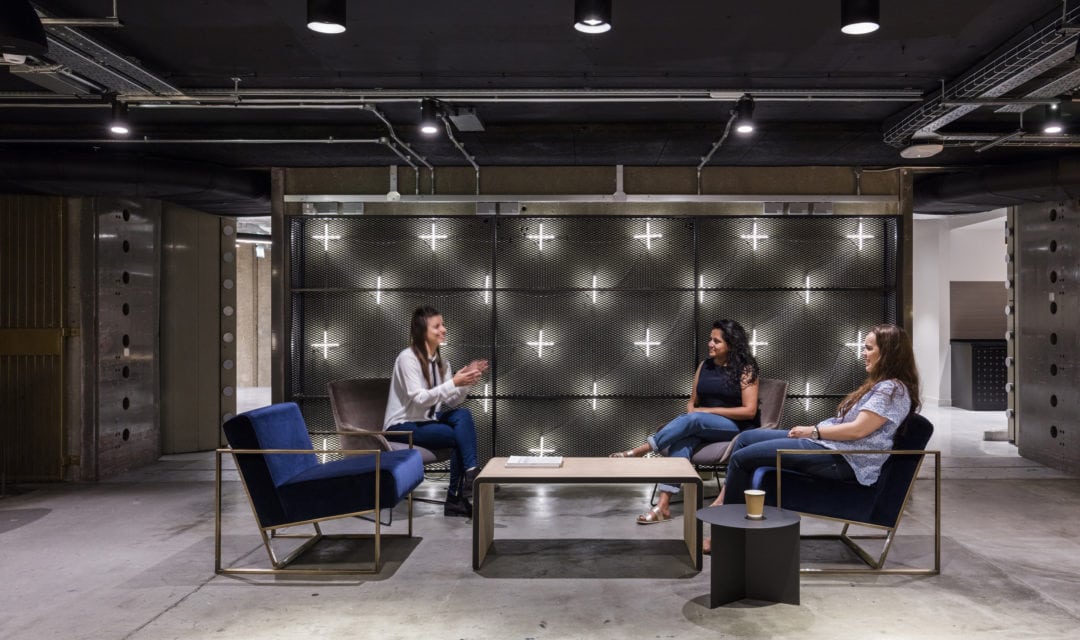 This also connects to preserving the culture of the workplace.  At home, staff can become disconnected from colleagues and the business over time – even caring less about the quality of the product or service they provide.  Frequent trips to the hub of the business, and a feeling of connection to a landmark central structure, can help anchor staff.  We as employees want to take pride in our work and our roles and knowing where the heart of the organisation lies is a big part of that.
These collaborative hubs not only provide businesses with a new kind of functional office space, but also revolutionise the efficiency of building footprints. For example, an office with creative space for 500 can now accommodate a business with a staff of 1,500.  More flexibly designed areas also give an opportunity for use as a hosting space – to invite clients and guests to events at your hub and immerse them in your culture and brand as well as your ideas.
We know that these spaces need to be tailor-made.  True functionality of creative space comes out of knowing how to interpret a business' brand and incorporate this into its design.  The next generation office will be as much a statement of personality and purpose as anything else.
So while this pandemic has brought many challenges and hardships, by meeting those obstacles and opening our minds to new working practices, we can help to take forward some positive change.  The future will be full of natural working and dispersed working, but with offices still at the very heart of our working lives.
Simon Marett is a director and workplace specialist at LOM