We are delighted that Tesco's Heart Building is shortlisted for six Structural Timber Awards, including Commercial Project of the Year. LOM has also been recognised for the Architect of the Year Award.
The Heart Building is a wellbeing, collaboration and quality assessment centre located at Tesco's head office campus in Welwyn Garden City, Hertfordshire.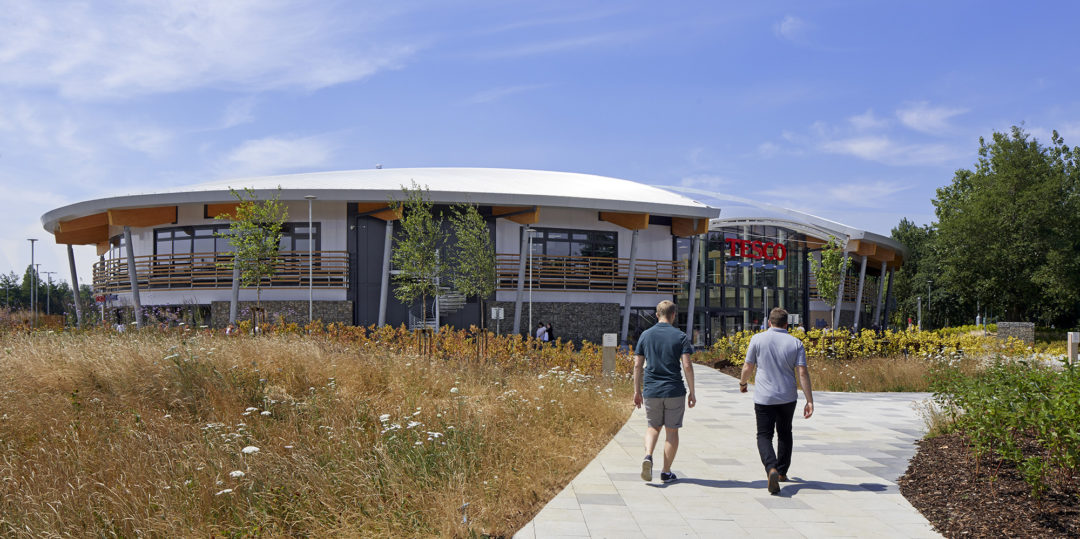 The Structural Timber Awards celebrate innovation, best practice and expertise in timber technology. The Heart Building and the team that delivered it are shortlisted for Commercial Project of the Year, Client of the Year (Tesco), Architect of the Year (LOM), Installer of the Year (Wiehag GmbH), Project/construction manager of the Year (JA Consulting) and Engineer of the Year (Fairhurst).
Senior Associate Patrick Hastings said: "The Heart Building is a fantastic new addition to Tesco's head office campus and we are proud to be recognised for its use of structural timber. This project demonstrates how engineered, sustainable timber can successfully be used to create a striking geometric roof that helps define the building's appearance".
The winners will be announced at the awards ceremony in Birmingham on 9 October 2019.
Find out more about The Heart Building.