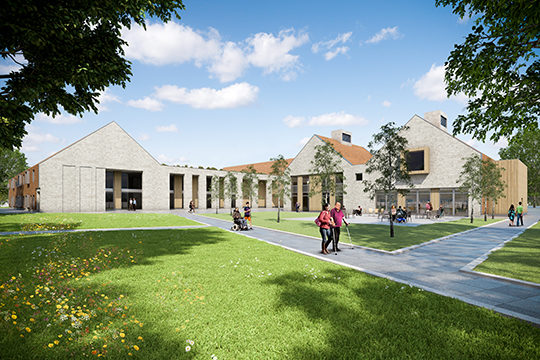 We are delighted to announce that construction has begun on LOM's ambitious new £15million design for the Queen Elizabeth's Foundation (QEF) new care and rehabilitation centre  in Leatherhead, Surrey.
The new building will provide 48 bedrooms for patients with a wide spectrum of health issues, from major neurological damage to mobility challenges. Amongst others, the new facilities also include a specialist physiotherapy gym, social and communal kitchen areas, and a flexible double-height dining hall.
The building's landscape area has been integrated within the proposal to connect the building within its natural context, providing occupants with an essential and healthy connection with nature.