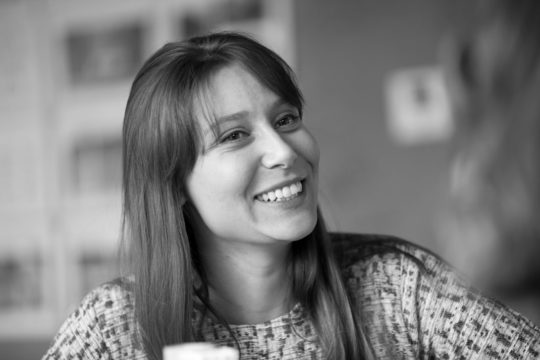 LOM is launching an annual travel and study bursary named in memory of our colleague Karla Roman.  The purpose of the bursary is to support travel by architecture students as part of their education or wider studies.
Karla was a talented architect who joined LOM at the beginning of 2015, and was tragically killed while cycling to work in February 2017.  During her two years with us, she qualified as an architect and worked on more than a dozen projects including a music academy in Hackney, a private house in Hampstead, a brain injury rehabilitation centre in Surrey and a community school in Ghana. As well as the UK, Karla worked in Italy and in her native Brazil. She was a creative and hard working designer and a good friend.  Karla rapidly became a key member of our team and had commenced on a promising career.
Applications for the bursary are now open to UK-based architecture students.  £2,000 will be awarded to the applicant who can demonstrate the most compelling case for assistance.  The successful applicant will be invited to give Karla's colleagues at LOM's studio in London a short presentation outlining how their studies and associated travel have benefited from the bursary. Please visit this page for further details of eligibility and the application procedure.