How coworking culture can transform every workplace
The rise of coworking has transformed the workplace landscape over the past ten years. Stylish, urban interiors, chill-out spaces, coffee taps and even beer pumps have replaced the traditional carpet tiles, wave desks and wall-to-wall beige. But below this artfully curated surface, the coworking boom has quietly introduced a whole new working culture built around flexibility, energy, variety and collaboration.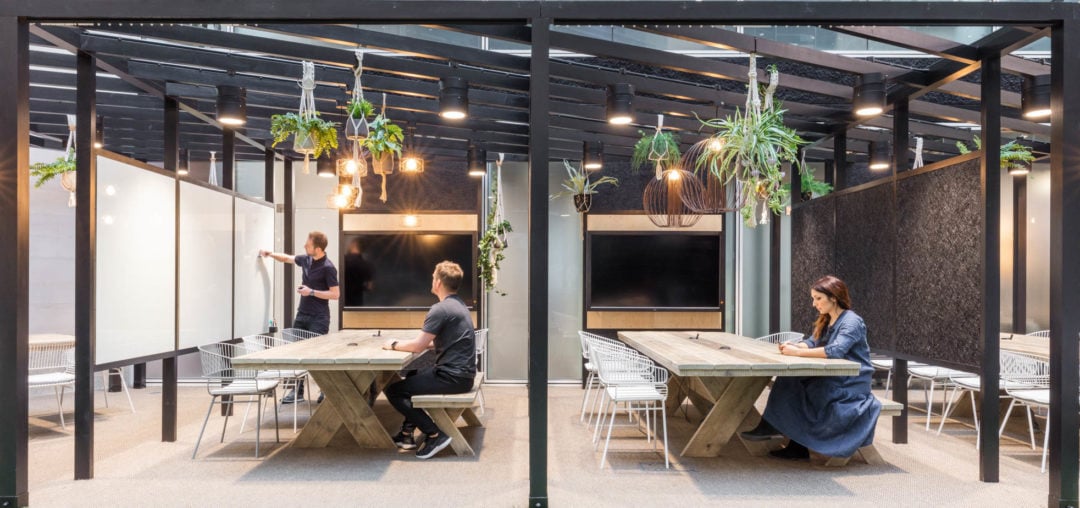 "The Living Rooms" by LOM architecture and design
Driven by their young, digitally savvy and open-minded workforce, coworking culture has particularly benefitted the start-up and small businesses that make up the first wave of coworkers. The freedom and flexibility of their workspace fosters a distinctive culture and way of working that goes hand-in-hand with urban living and the millennial lifestyle. This is an attractive proposition for new hires, as well as a strong foundation for a contented workforce.
So how can the energy and variety of this new culture benefit the 95% of office users who don't (yet) work out of a coworking centre?
Through our design work and research, LOM has developed Floworking. This workplace model captures the essence of coworking culture in a format that can be applied to traditional occupier models – be they large corporates in head office buildings, or SME's in conventional workspace.
---
What is floworking?
Floworking is our approach to creating a flexible, buzzy coworking-style environment in any workplace. It is underpinned by three principles:
Fluid territories – allowing people to mix and work with less defined organisational structures
Human-centric spaces – engaging interior spaces with real character
Active communities – curating the workplace through activity, food, drink and change
---
Fluid territories
A key benefit of the coworking model is the opportunity for people to network, socialise and collaborate. Replicating this in a traditional business involves detaching organisational and management structures from spatial organisation. For example, a hundred people in a room doing the same job might appear efficient and structured, but it can also be repetitive and dull.
Floworking is about creating open, varied workspace with a wide range of neighbourhoods, individual work zones and collaborative areas. Defined team areas are the exception rather than the norm. And depending on business requirements, staff either use laptops or fixed workstations that are open to all. This allows people to work where they feel most comfortable, providing a sense of autonomy and control. Giving people choices of where to sit every day also increases the likelihood of building internal relationships.

---
Human-centric spaces
A key feature of coworking environments is their rich spatial experience – a combination of contemporary interior design and generous shared spaces, often set in a quirky building and location. Coworking spaces draw on the latest trends in hospitality, residential and leisure design. The one design trend you won't find in a coworking space? The conventional "office".
By taking their interior design cues from environments designed for living, relaxation and fun, coworking spaces set a different tone – more relaxed, more comfortable and more conducive to productive and collaborative working.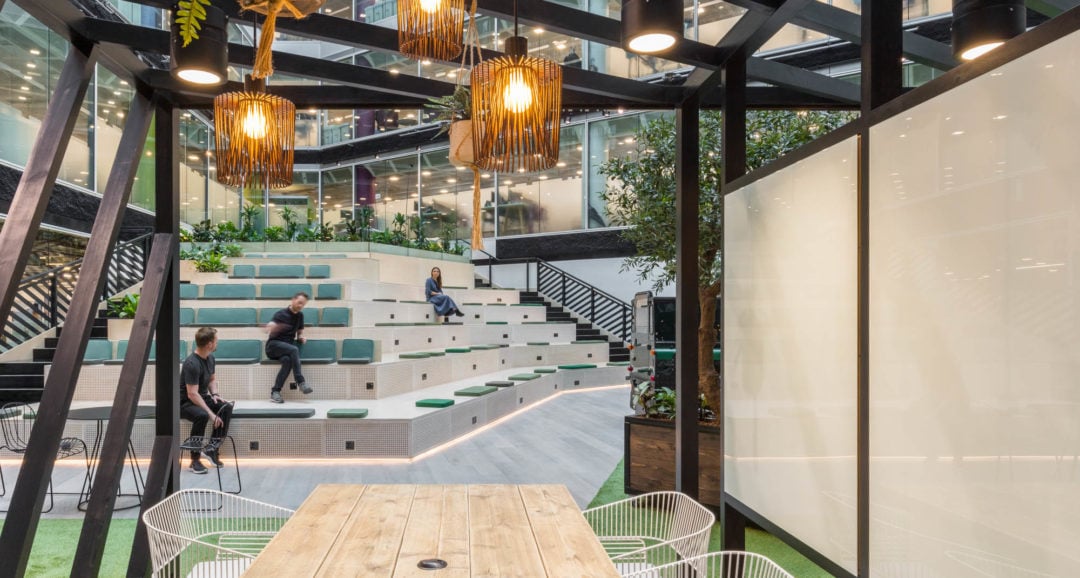 ---
Active communities
A buzzy workplace with curated spaces and community activities set coworking apart. These seem like one of the biggest challenges in delivering floworking in a more traditional office, as it implies that staff need to work as space managers and more investment is required for food, drink and events. But all workspaces have a facilities management overhead, and re-aligning this to deliver a more structured and positive experience can be both cost-effective and extremely beneficial in engaging and activating staff.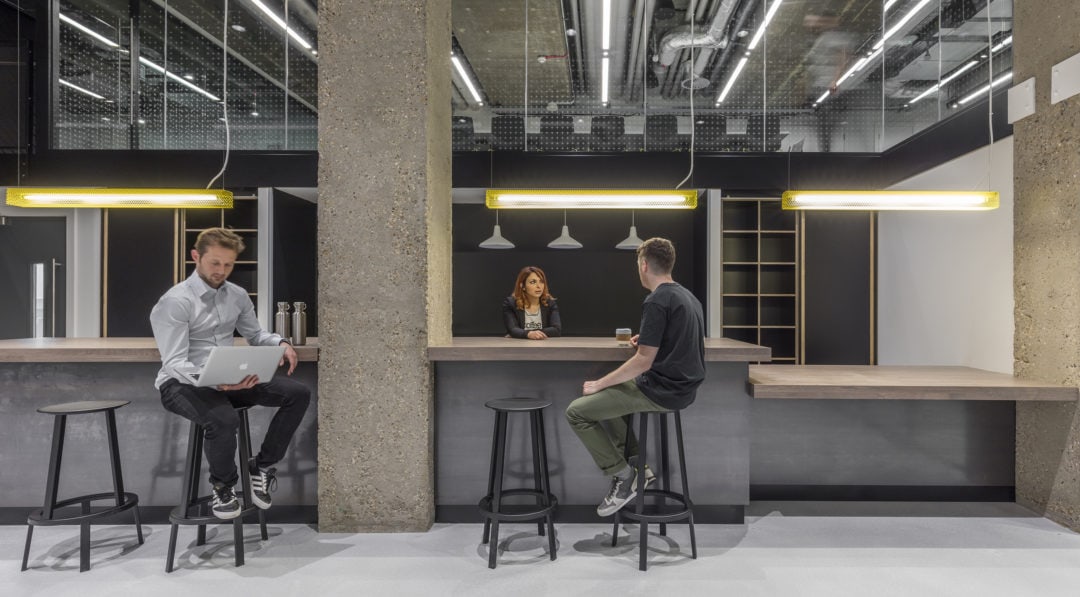 People are the heart of every workplace and we understand that the workplace design is just one part of encouraging a positive, interactive and flexible working culture. LOM's floworking approach is designed to help all our clients focus investment on delivering the key changes that we believe are the foundation of that much sought-after community buzz at work.
To find out more about floworking and designing flexible office spaces, contact LOM director John Avery.