We are pleased to announce that 'The Living Rooms' is shortlisted for best 'fit-out of workplace' in this year's British Council for Offices (BCO) Awards – London and South East region.
The Living Rooms is a vibrant new workspace, created as part of the renewal of a major financial institution's headquarters in the City of London. Designed by LOM, the space has pushed the boundaries of office design for the bank as part of a plan to kick-start a more agile working culture.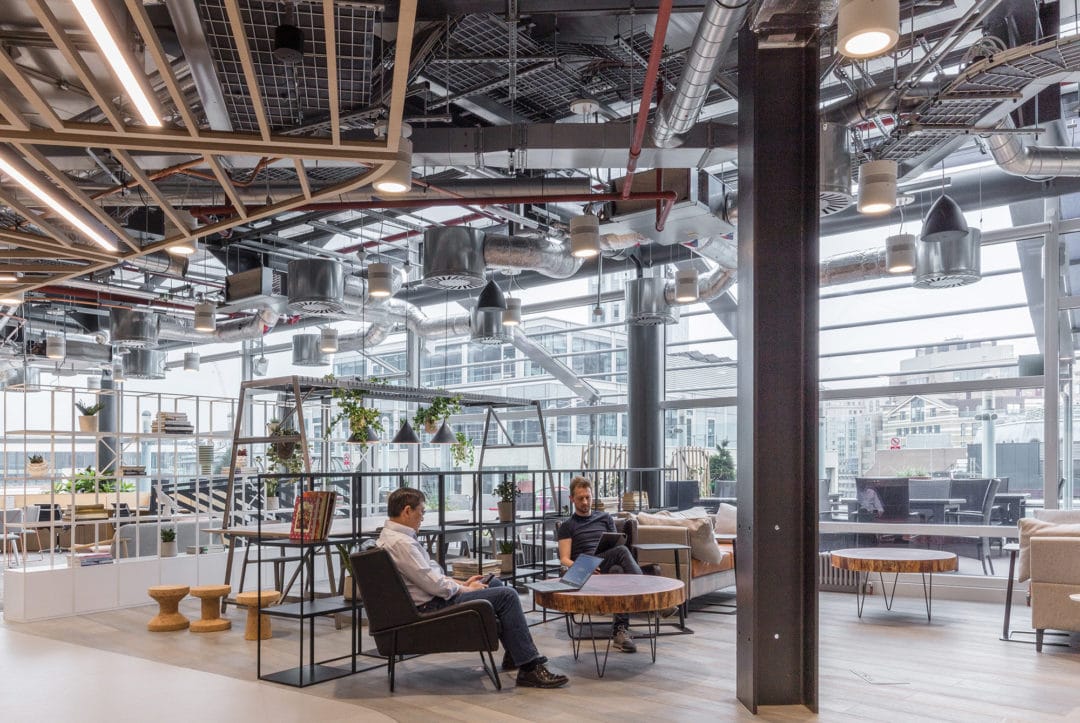 The Living Rooms is a testing ground for the bank's future workplace, with innovations including agile meeting spaces, highly flexible IT and a new workspace app.
The project trials high workspace densities and desk sharing ratios, with a new membership model where staff can work flexibly, using The Living Rooms as a London base rather than a permanent office.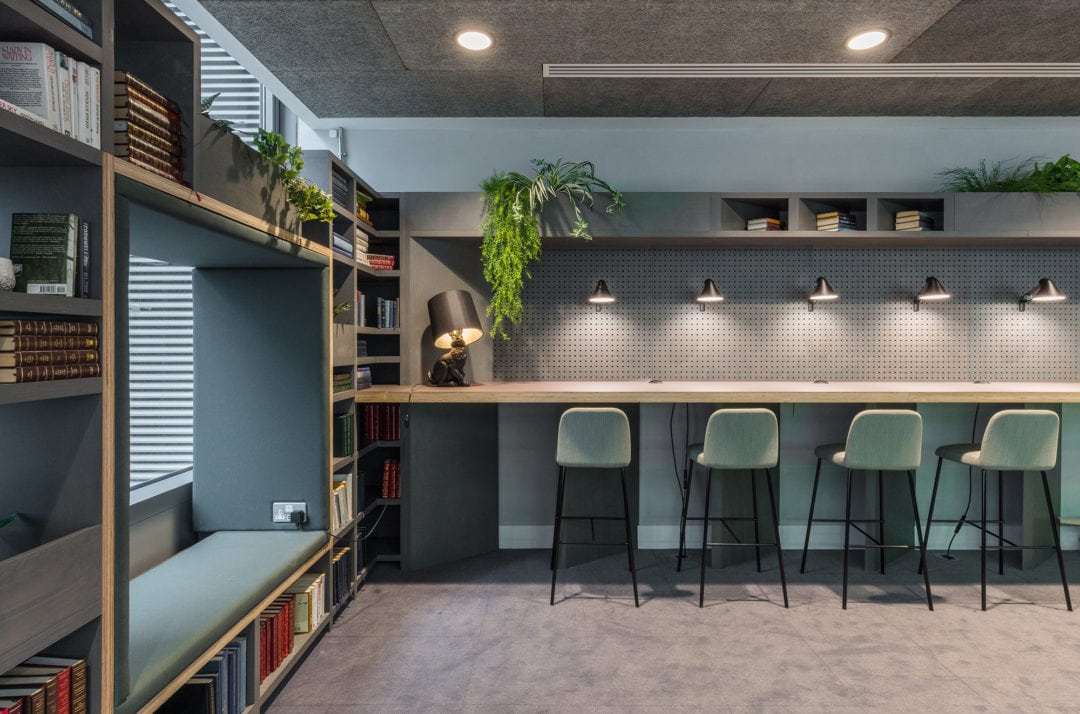 Inspired by co-working, the third floor workspace offers an interior landscape of variety and change, so that staff can choose where and how to work each day. The workspace is linked by a sinuous circulation route that subtly guides people around the floor, with a soft and natural interior scheme to support wellbeing and productivity.
The three zones of Dawn, Day and Dusk reflect the movements of the sun through the day, and wrap around a shared atrium garden and cafe, creating a new heart for the building in a previously under-used space.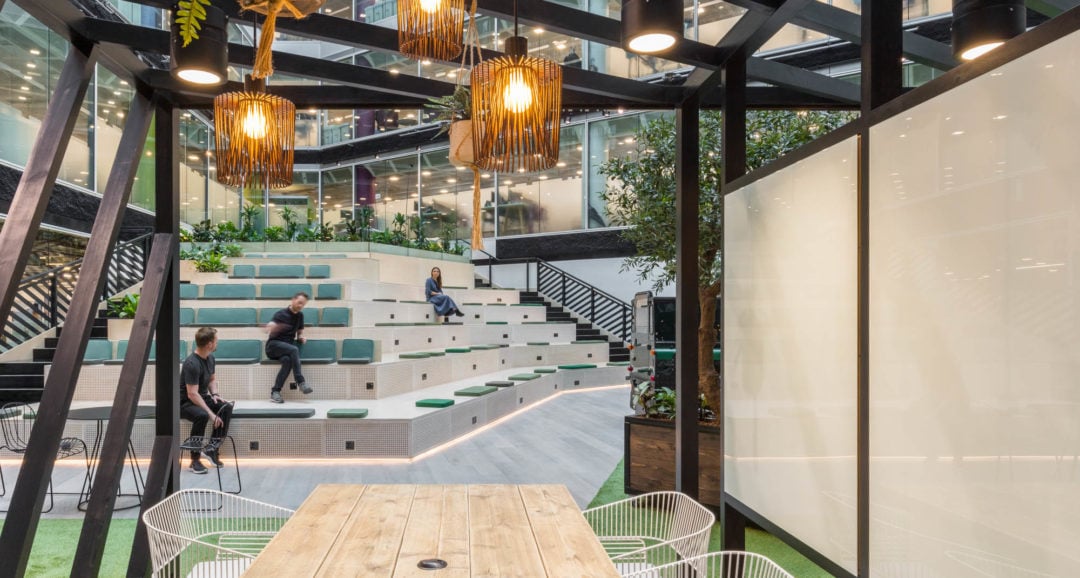 Associate, Chiara Cantilena, says: "It has been very rewarding to see how users have started to own the new office space, how they have developed preferences, behaviours and new ways of meeting and collaborating thanks to this new environment.
"The client has done a fantastic job in managing the change to this more nomadic work style and the members that are trialling 'the Living Rooms' can really start to see the benefits to their work life.
"This project represents a real stepping stone for innovation in corporate workplace design. It has certainly become a benchmark within LOM as a space that acknowledges the human scale and truly addresses its users' physical and emotional needs."
Winners of the London and South East regional BCO Awards will be announced on 28 April 2020.