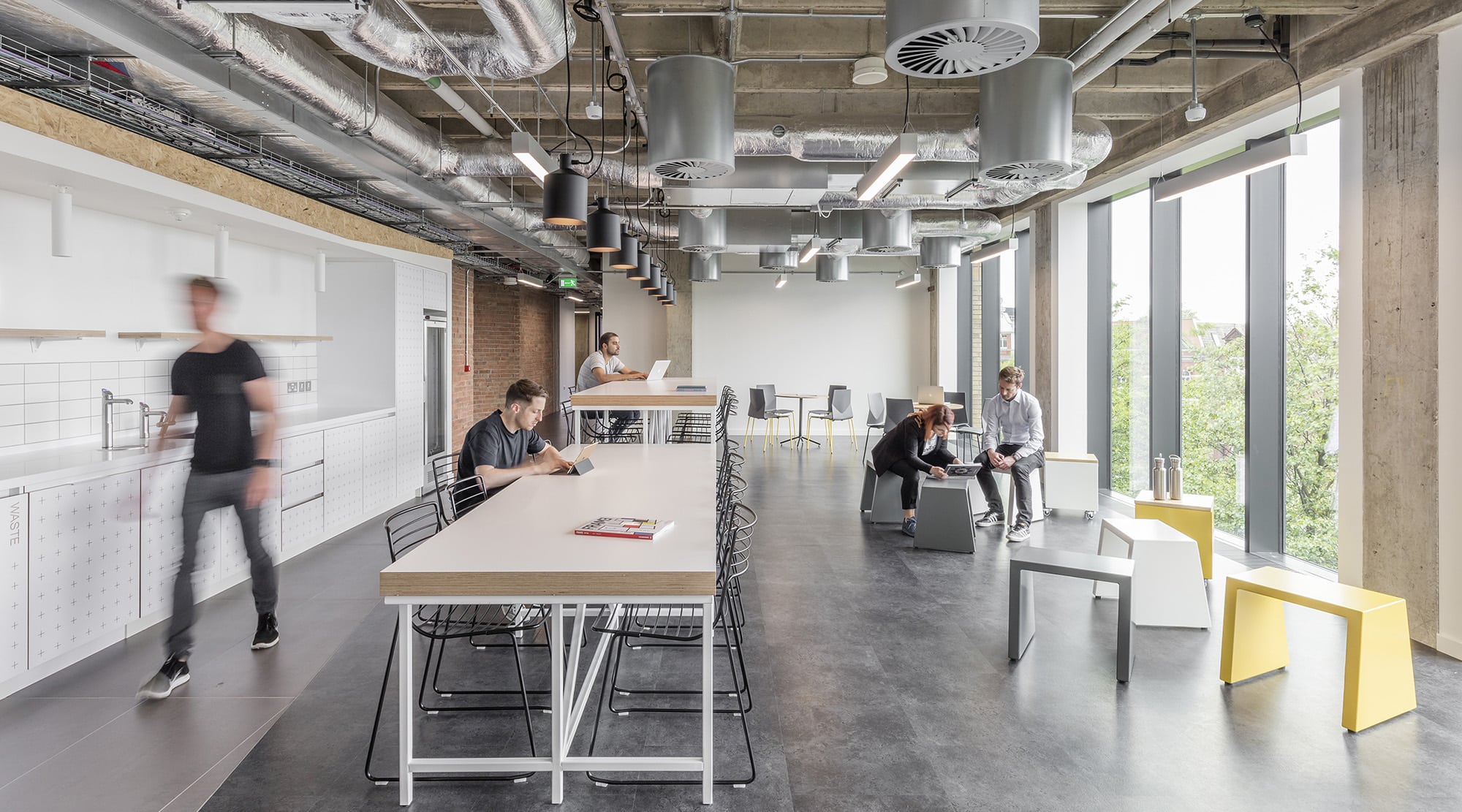 The COVID-19 pandemic has been a catalyst for rapid transformation in working practices, accelerating years of cultural change and the rollout of remote working programmes into a few short, dramatic weeks. What happens next? LOM directors Richard Hutchinson, Simon Marett and John Avery assess the shifting priorities for occupiers and the impact on corporate real estate.
To download our whitepaper, click here: Future workplaces: from home to hub – reimagining the office for a post-Covid age
What will your future workplace look like?
We are currently working with businesses to reimagine their workplaces in the UK and internationally. This work ranges from developing workplace strategies and creating workplace standards, to refurbishing existing buildings and designing new office campuses. To find out more, please get in touch.